Are your children picky eaters who favor sweets and chips over fruits and vegetables? If this is the case, then make sure to follow these 15 healthy snacks that your kids will definitely love and can help you get back on track with a balanced lifestyle!
Chicken and Bacon Roll-ups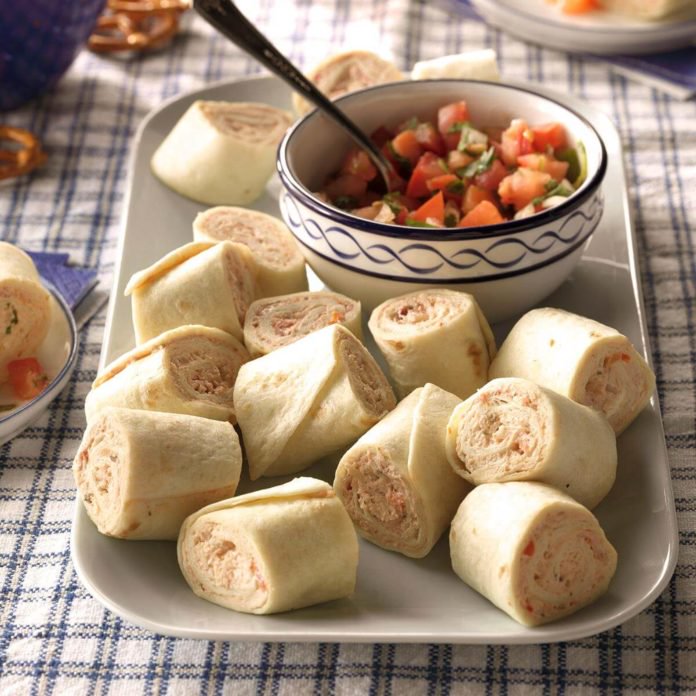 Spread a mixture of salsa, cream cheese and chicken on tortillas. Roll them up and then wrap them in plastic. Refrigerate for an hour and slice the tortillas into 1-inch cuts. Serve with salsa for dipping.
Spinach and Turkey Pinwheels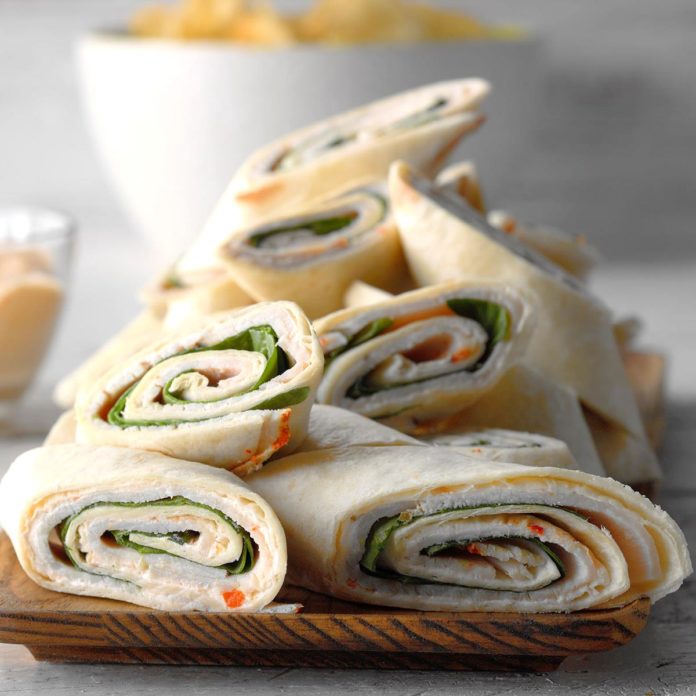 Spread cream cheese over tortilla wraps. Add spinach leaves and turkey slices. Roll up tightly and cut into 1-inch slices before serving.
Sweet Pea Pesto Crostini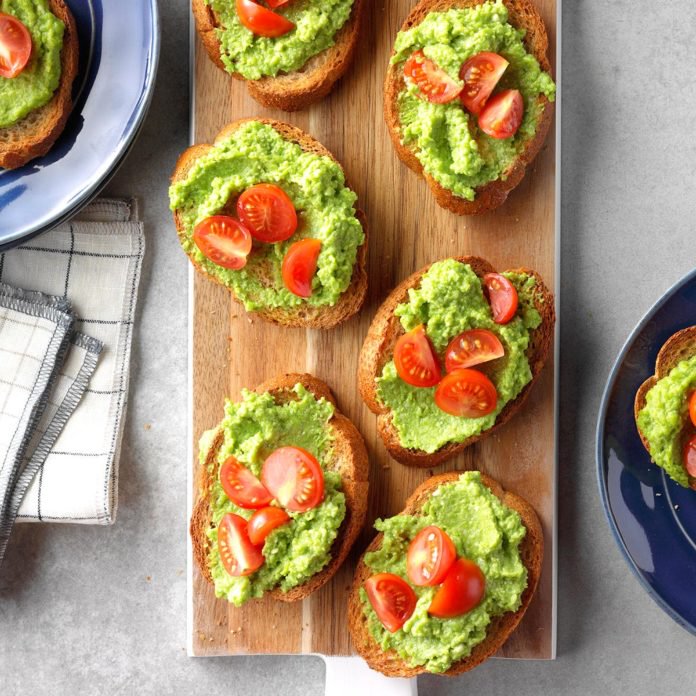 Blend garlic, peas, vinegar, lemon pepper and salt. Add oil, cheese and broth thereafter. Place the mixture on sliced baguettes and top off with tomato slices.
Mini Zucchini Pizzas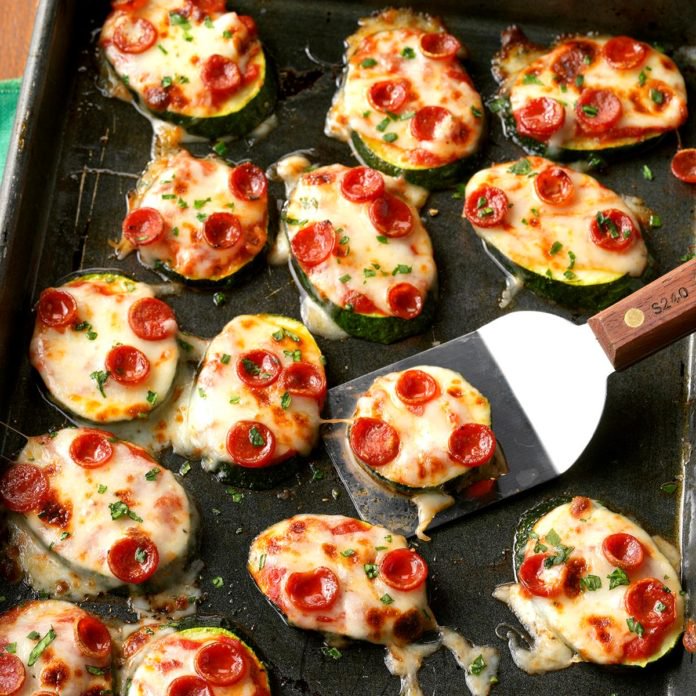 Broil sliced zucchinis for 1 to 2 minutes per side. Sprinkle the zucchinis with salt and pepper, then add sauce, cheese, and pepperoni on top. Serve with basil on a walnut cutting board for a snack they can't resist.
Garlic Herb Mini Quiches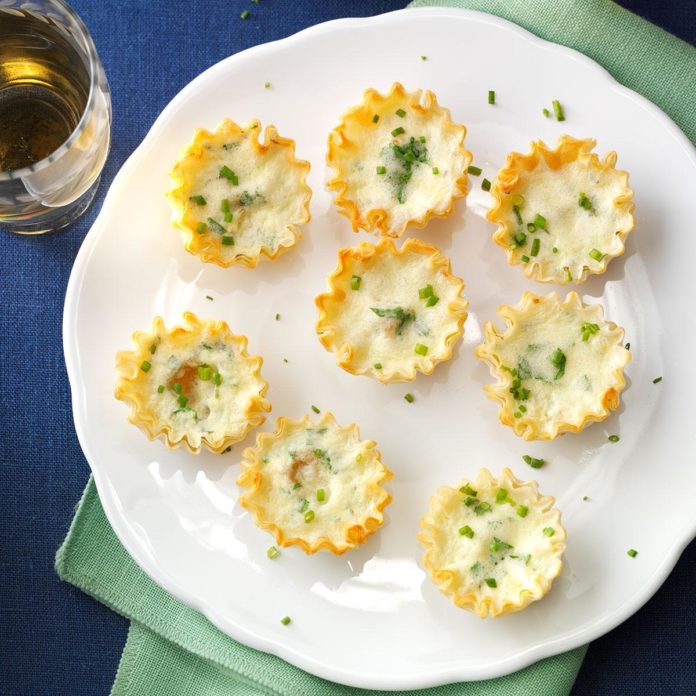 Stir together milk, cheese and eggs in a bowl. Add 2 teaspoons of this mixture into each tart shell. Top with parsley and bake the quiches for 10-12 minutes.
Cheesy Cauliflower Breadsticks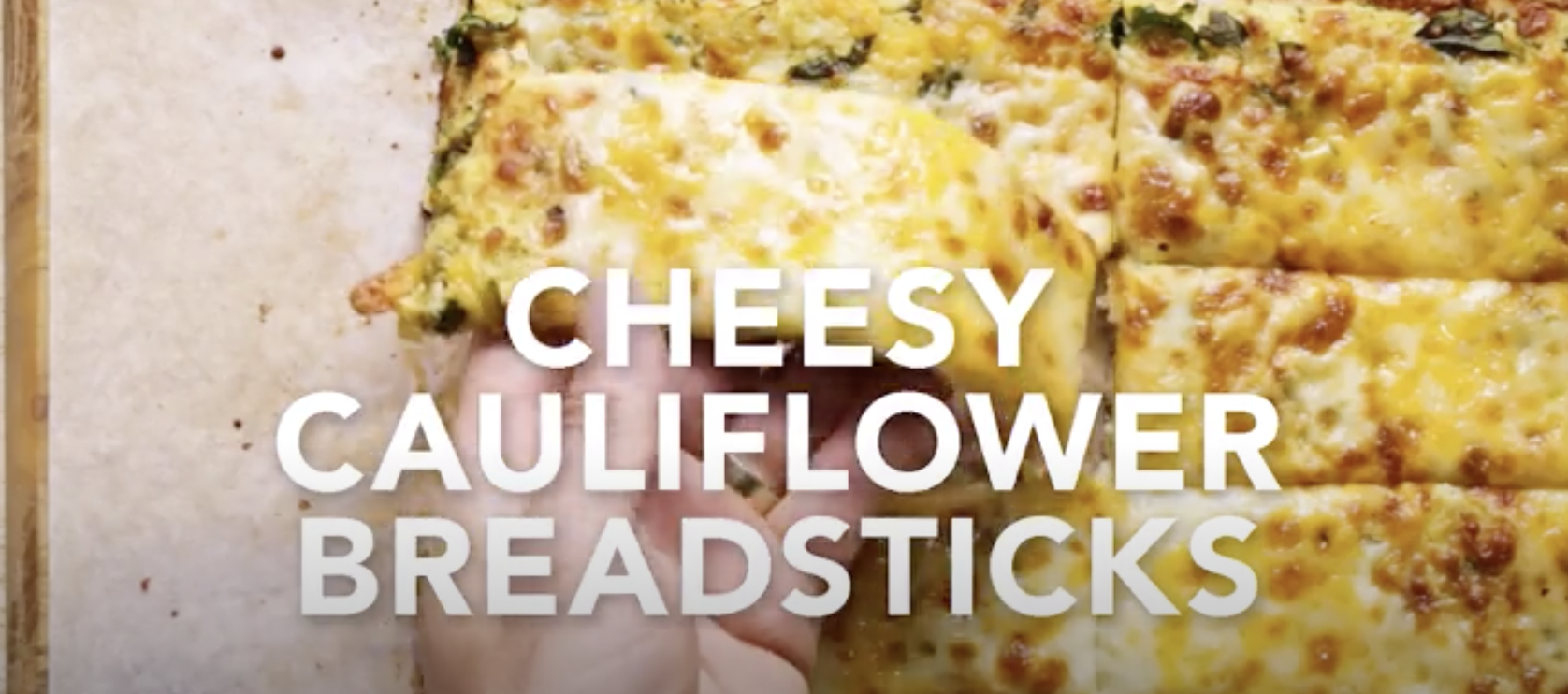 Combine mozzarella cheese, cheddar cheese and parmesan cheese in a bowl. Add this to ground and dried cauliflower before adding the rest of the ingredients. Bake until golden brown, then cut into 12 portions before serving.
Banana Bread Muffins
[photo]
Mash bananas in a bowl and mix in granulated sugar, brown sugar, vanilla, egg and cinnamon. Add a mixture of baking powder, flour, salt and baking soda. Stir in melted butter and transfer the batter into a muffin pan. Bake for 18-25 minutes for a sweet treat everyone enjoys.
Healthy Applesauce Oat Muffins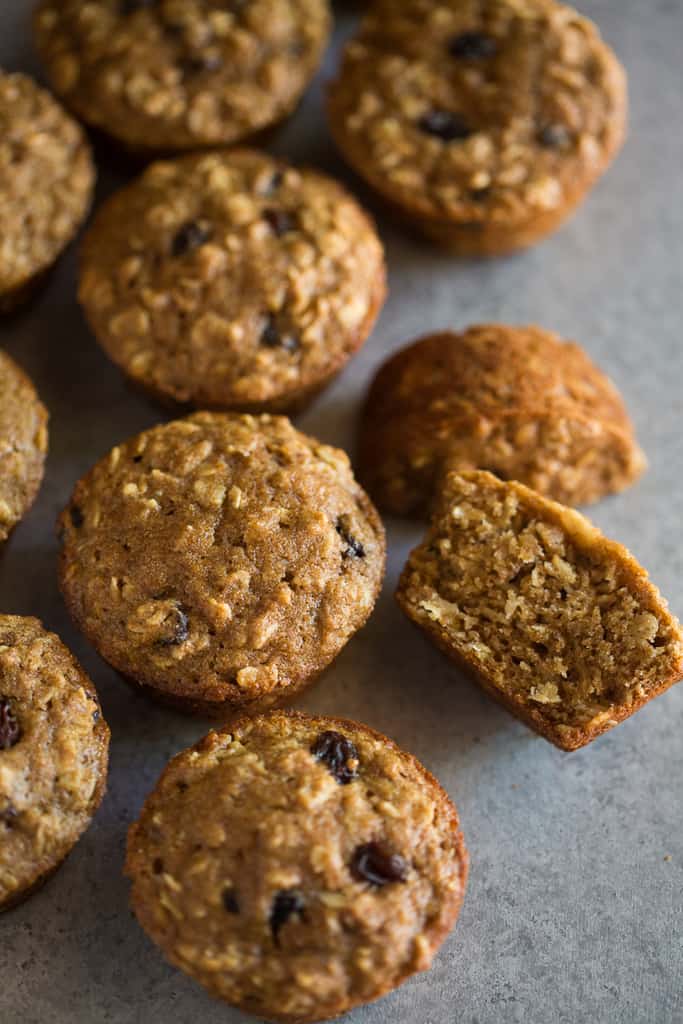 Mix baking powder, baking soda, flour, salt, cinnamon and cranberries. Make a well in the center of the dry mixture and add a combination of oats, milk, eggs, butter, vanilla, and sugar. Mix well and transfer the batter into muffin cups. Bake for 15-20 minutes for healthy and delicious muffins.
Oatmeal Peanut Butter Energy Bites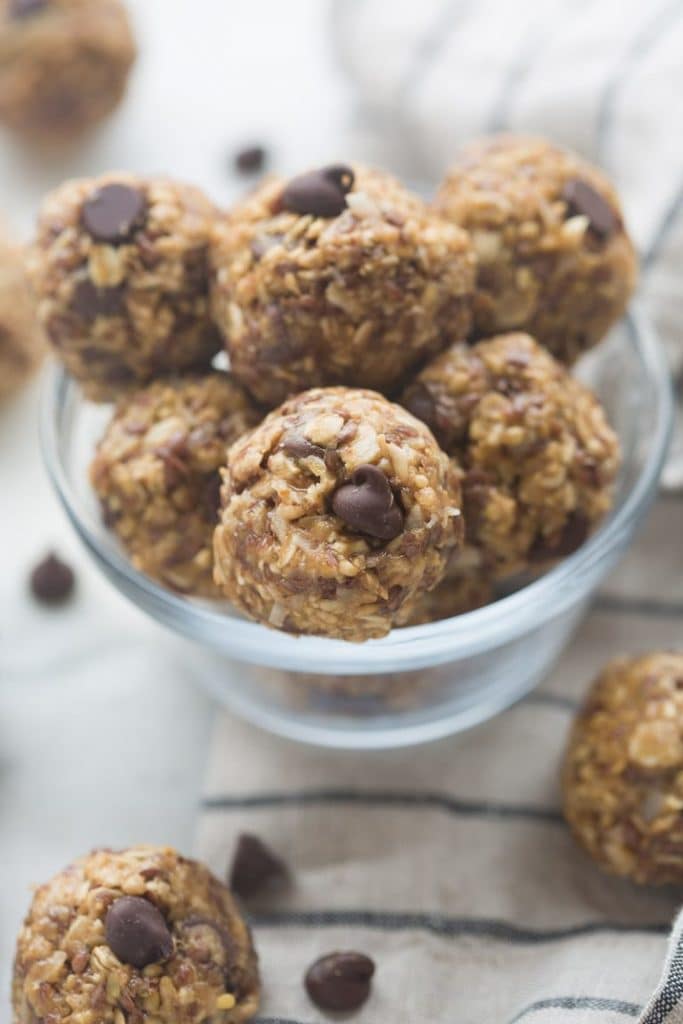 Mix rolled oats, sweetened coconut, rice cereal, peanut butter, ground flaxseed, chocolate chips, honey and vanilla extract in a bowl. Refrigerate the mixture for an hour before rolling into balls and refrigerating again to set.
Healthy No Bake Granola Bites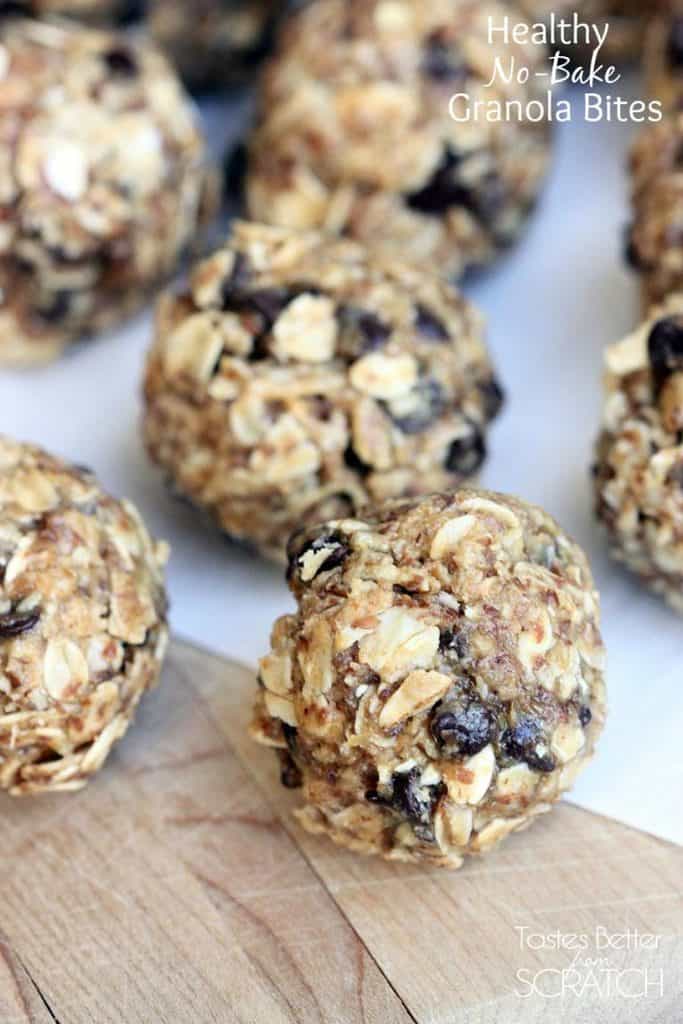 Combine cooking oats, flaxseed, rice cereal, peanut butter, mini chocolate chips, honey, vanilla extract, and coconut oil in a bowl. Make balls and place onto a parchment lined cookie sheet before popping them into the refrigerator to set.
Healthy Frozen Yogurt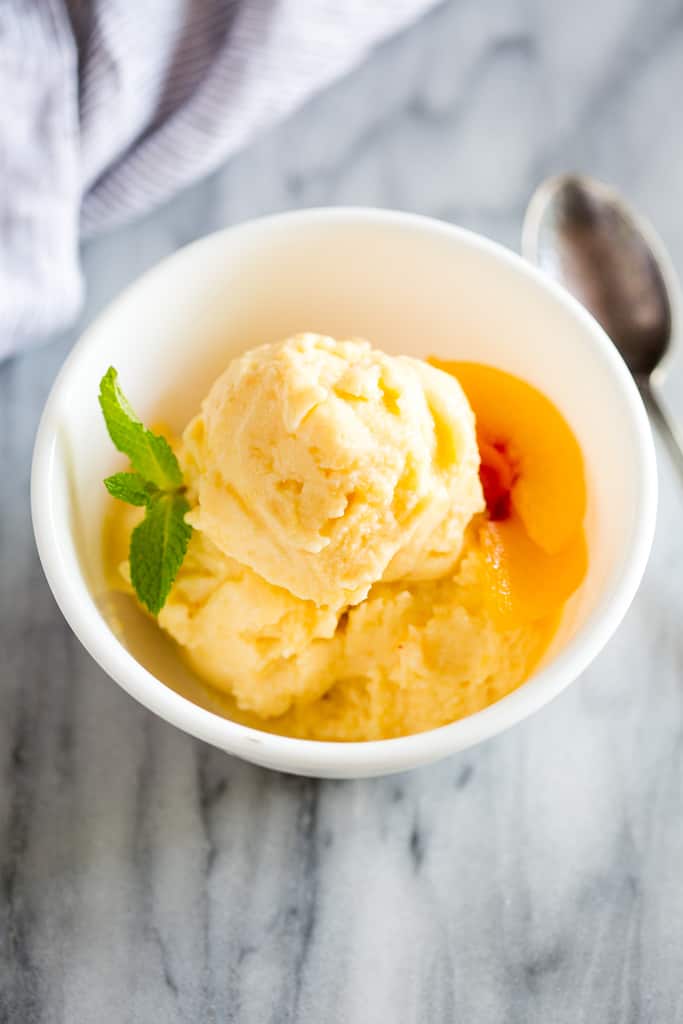 Process peaches into small pieces. Add in a mixture of yogurt, vanilla extract and honey. Refreeze the concoction for 1 to 2 hours, or until hard, before serving. Even in winter, kids love this healthy alternative to ice cream.
Easy Homemade Fruit Pops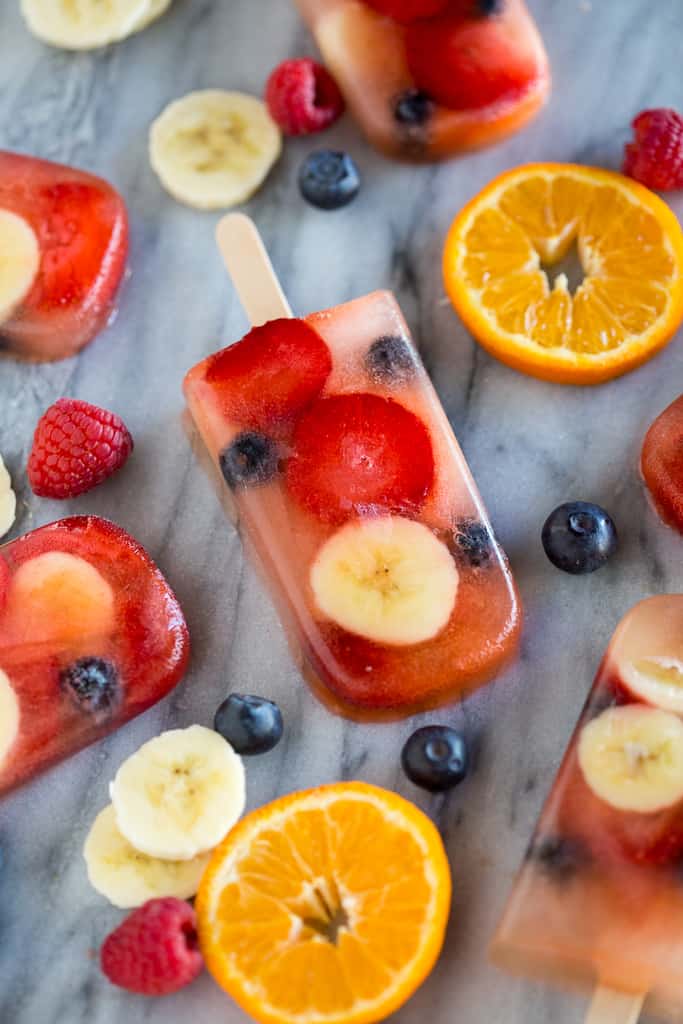 Add pieces of bananas and strawberries into popsicle molds. Pour in apple juice. Freeze the popsicles for at least 6 hours before serving.
Whether its mid-morning or afternoon, these healthy snacks are great for any time of the day. Make sure to get your hardwood cutting board to help make the process easier! Choose from our wide selection of models and designs today!